October 16th, 2011
Quack Attack!
The weather in NY has been crazy. One day it's fall, the next it's summer and then we get rain for 3 days straight, so when we do get a beautiful fall day you have to take advantage of it while it lasts. A couple of weeks ago, when the weather started to get cooler, I wanted to take Jackson to the carousel but it was closed=( so we stood and fed the ducks. And the geese. And some huge ducks/geese birds that kinda attacked me. Damn birds. I guess it was my fault, being that I was holding the bread trying to feed a few of the ducks near by not realizing that ALL of the birds in a 2 mile radius where making their way over to us. So yeah, I kind threw the slices of bread I had left, grabbed Jackson and my mom and got the hell out of there. Don't judge me. Peep some pics—>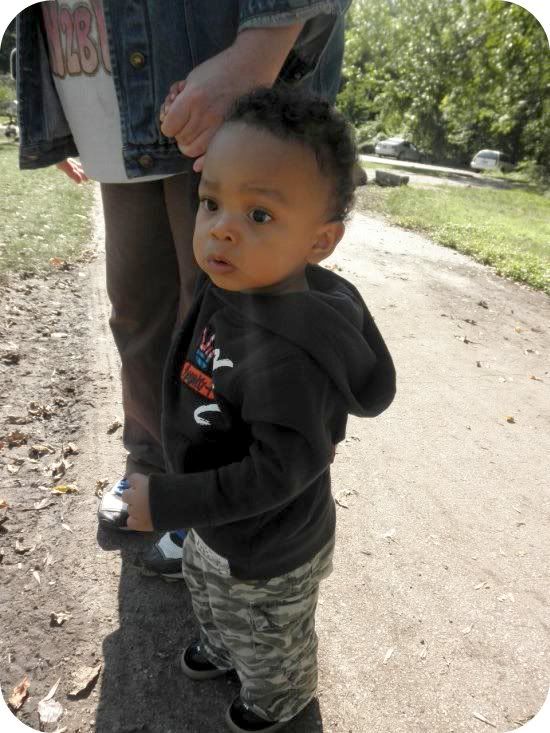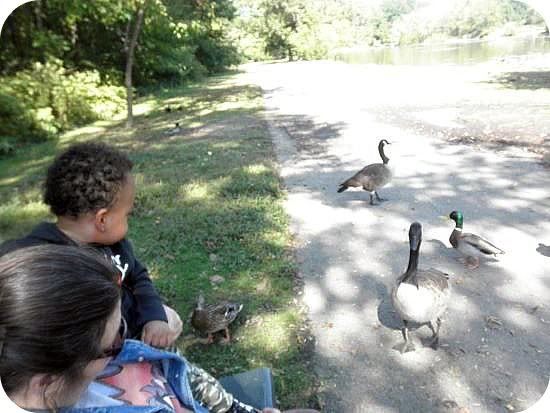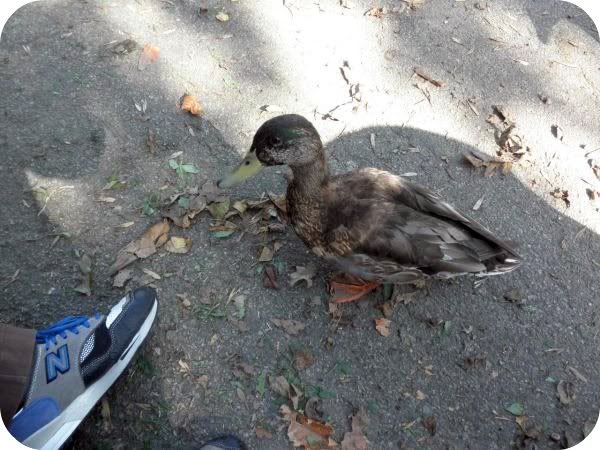 These are the monster birds that jacked me for my bread: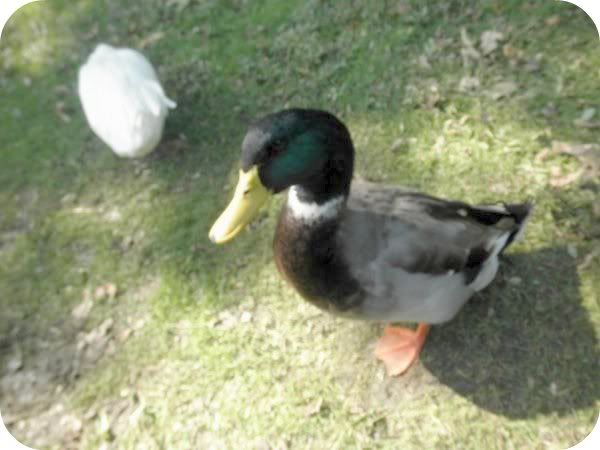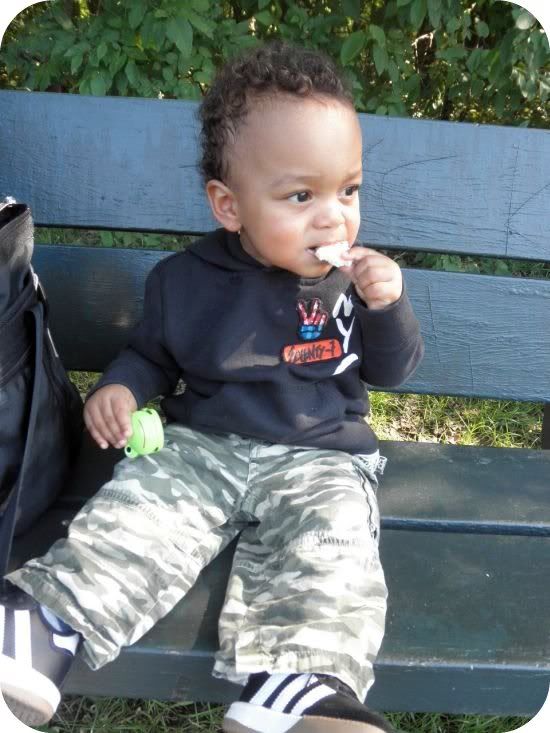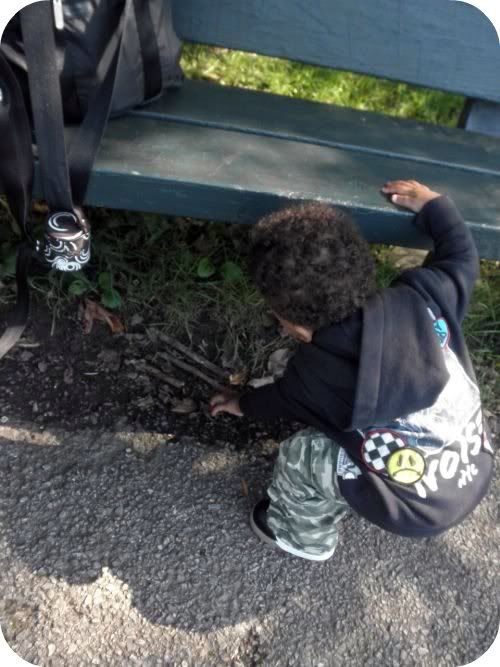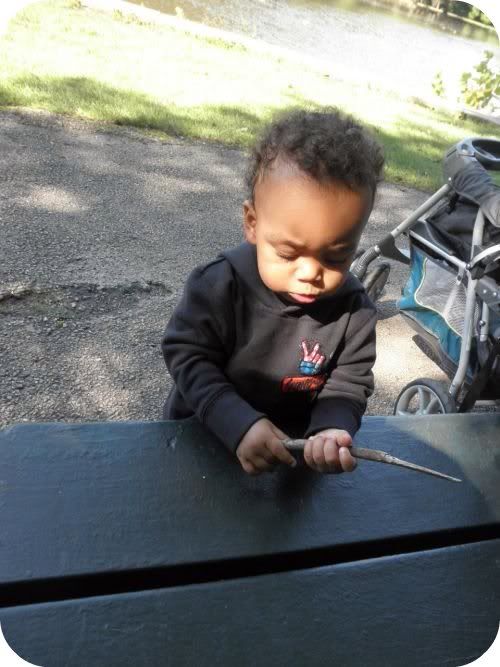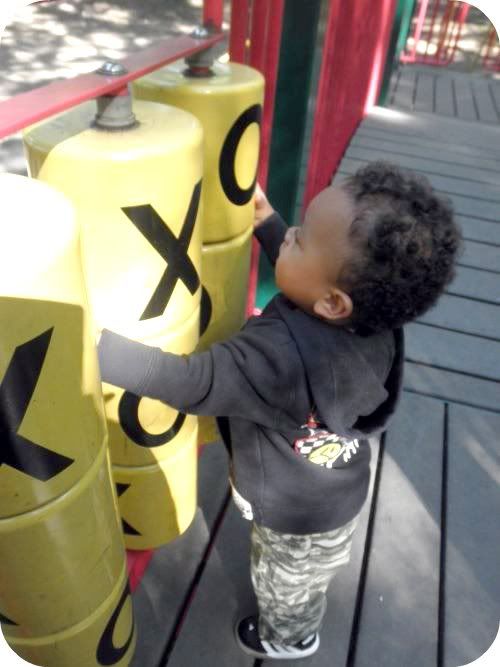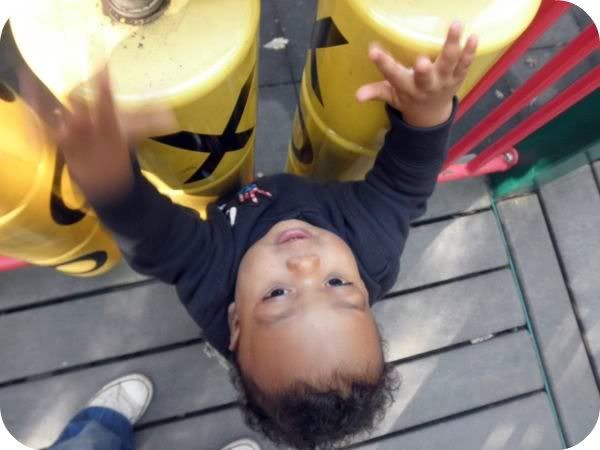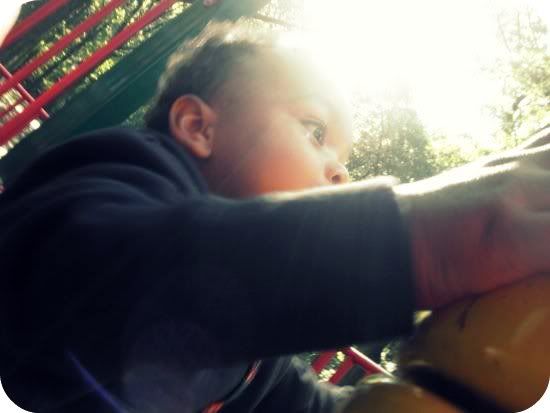 It was a pretty good day despite the angry bird mob and Jackson falling off the slide and bitting his tongue. Hopefully the next time we go the carousel will be open. And I won't get attacked by birds.
What Jackson wore–>
Pullover Sweatshirt-77kids
Pants-Baby Gap (yardsale find)
Sneakers-Adidas (gift from Melissa Ann)
xoxo
jewels
Leave a reply ↓