November 15th, 2011
The beauty of it all…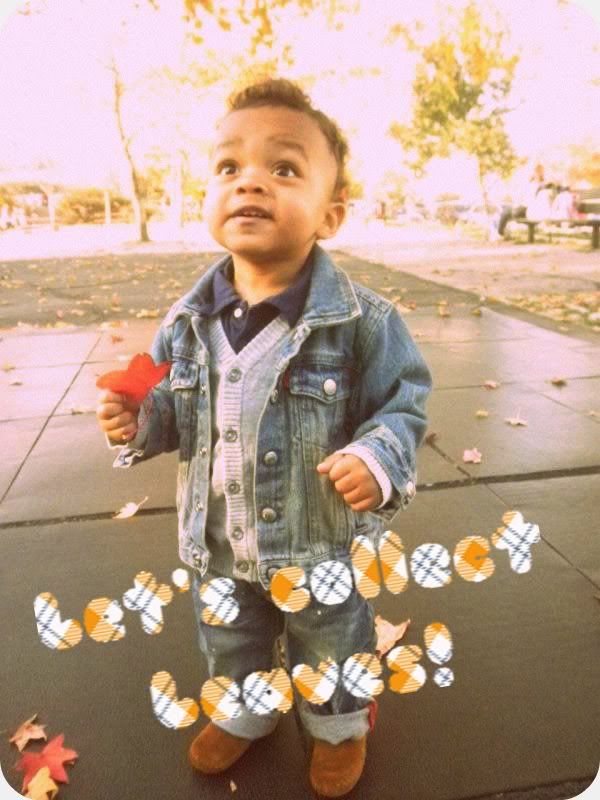 I don't remember ever loving fall as much as I do right now. It must be the whole parent "seeing things through my child's eyes" thing. The joy Jackson gets out of picking up every leaf that passes him by, looking at weeds with such amazement or finding the right twig to add to his "treasures" is enough for me to stop and enjoy the moment that we are in. To take a break from all the stress and worry of everyday life, not to worry about how clean the house is or what to make for dinner. You know, all the annoying stuff that comes with being an adult.
Jackson's not saying words yet but he is "talking". And yelling. When we go to the playground he yells at the leaves. And the kids. Aye. Just part of learning and growing, for him and me.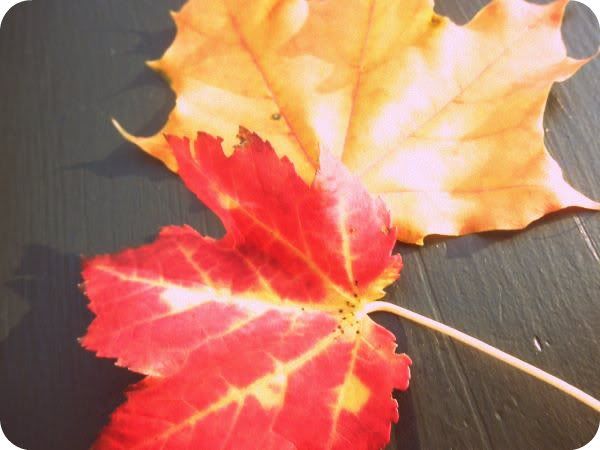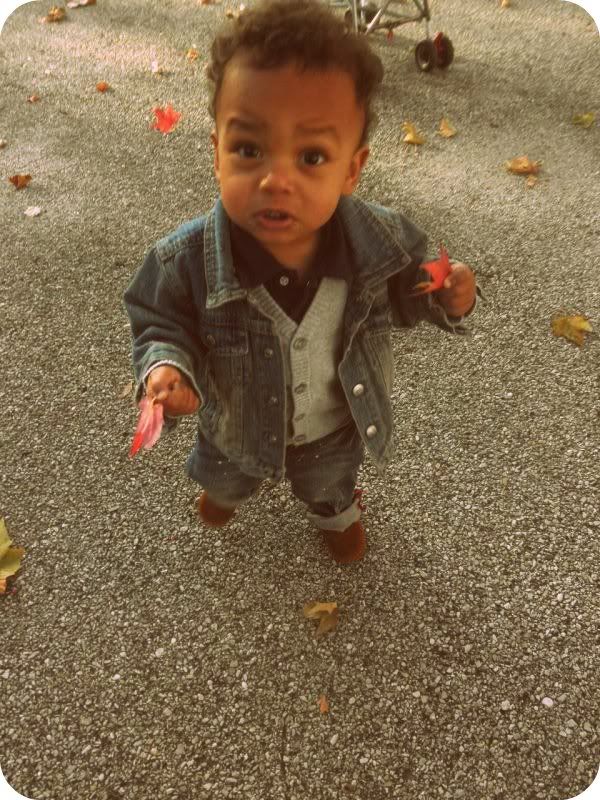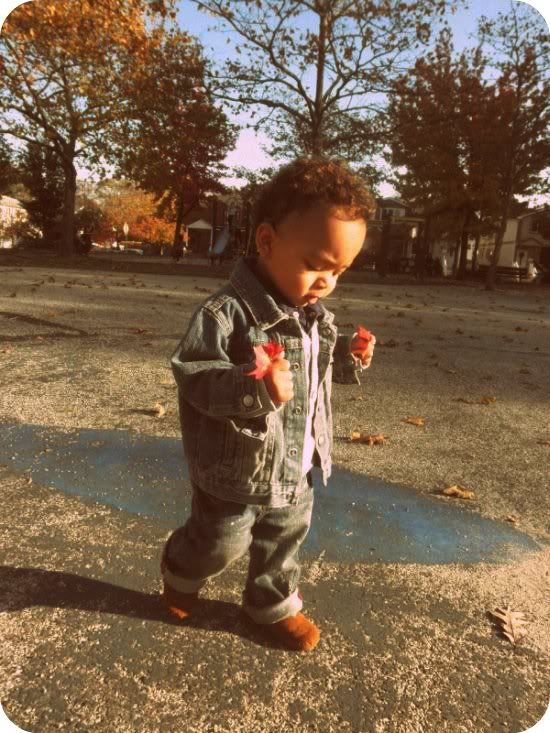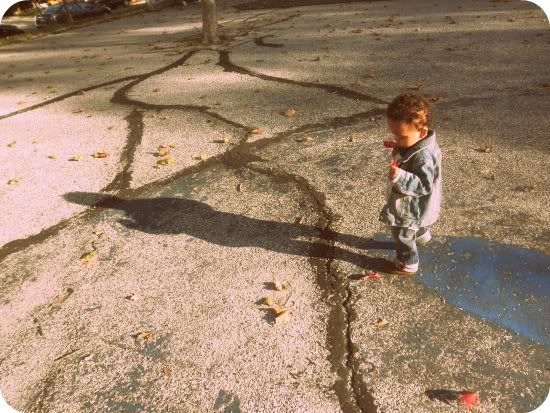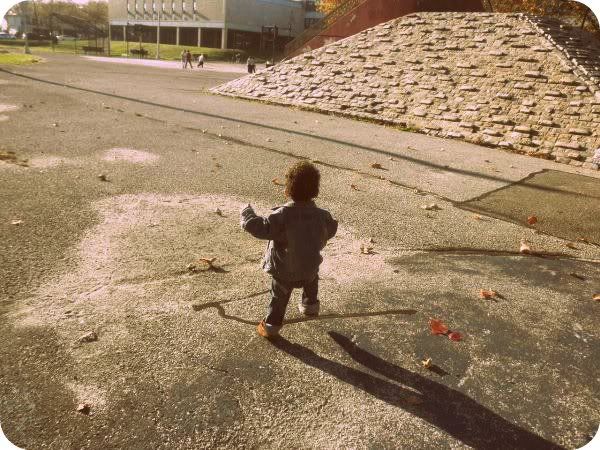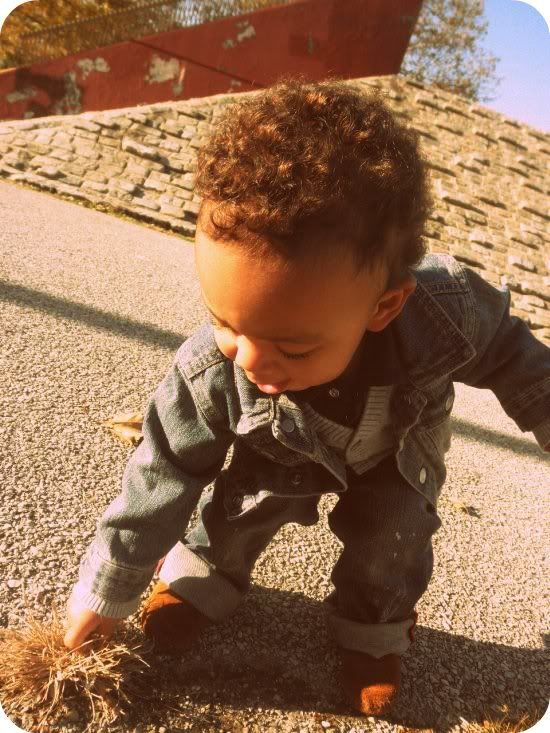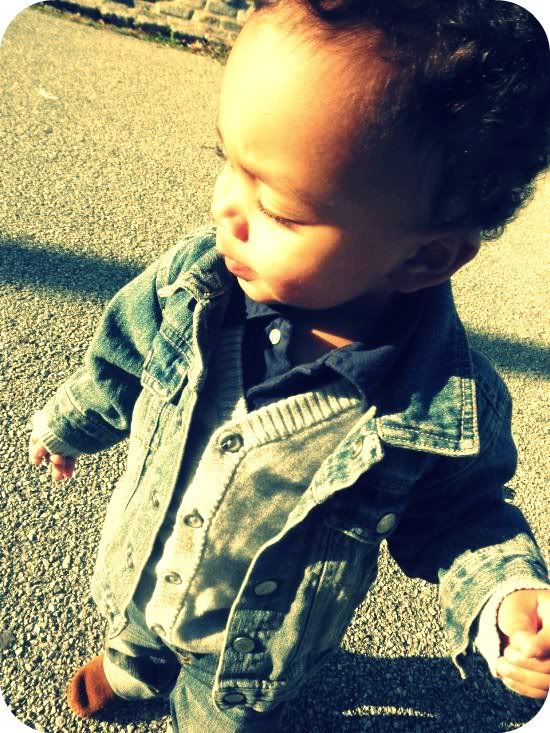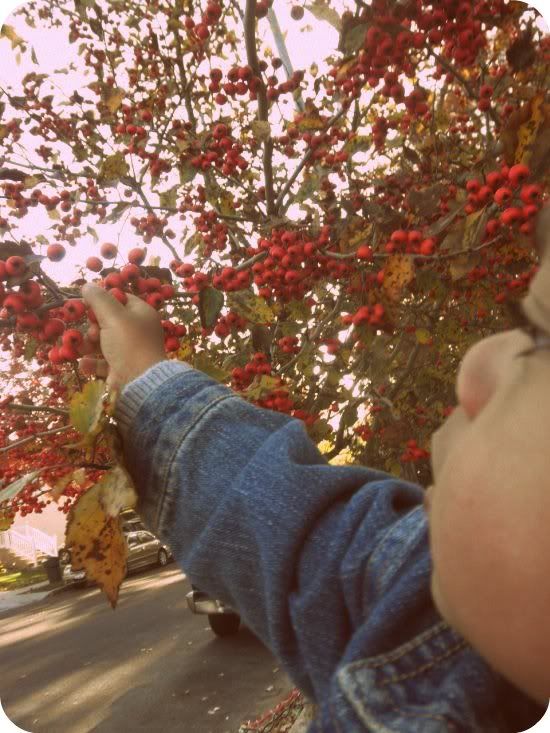 And to be totally off topic, I can't believe Thanksgiving is next week. Dang!
What Jackson Wore–>
Jacket-Levis (yard sale find)
Cardigan-H&M
Polo shirt-Baby Gap
Jeans-Joe's
Boots-Minnetonka
xoxo
jewels
Leave a reply ↓