Wednesday, December 28th, 2011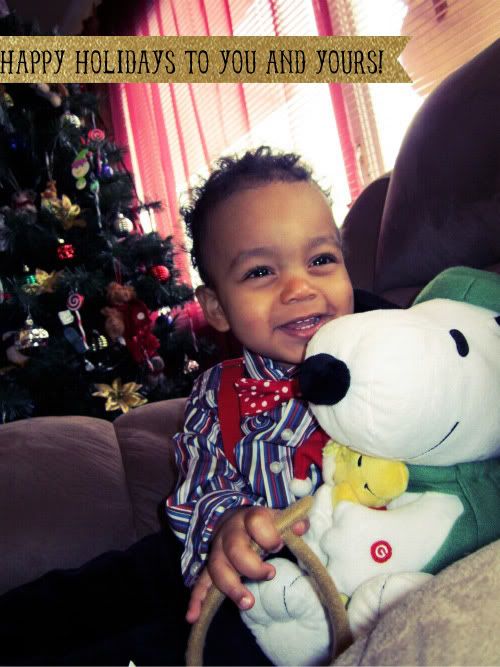 Hope everyone had a wonderful Hanukkah, Christmas and Kwanzaa. I know this post is a little late but I've been sick and needed some rest. I'm still trying to get rid of this cold, taking shots of NyQuil and drinking lots of tea. Hopefully it'll be gone by New Years. We had a pretty good Christmas, Jackson got a butt load of Yo gabba gabba stuff, puzzles, books, rock star Elmo, a drum and keyboard, a remote control car (which was more for dad…)clothes, a tent and a sled, which he loves. He pulls the sled out and sits in it in the living room and makes you pull him around. I hope we get a little snow soon so we can play with it outside.
We were supossed to take pictures with santa but Jackson had a runny nose and a little cold so I had to cancel the appointment, twice. By the time he was feeling better it was too late to get pictures by Christmas so I busted out my best photographer skills and went to work. Here's some of what I got: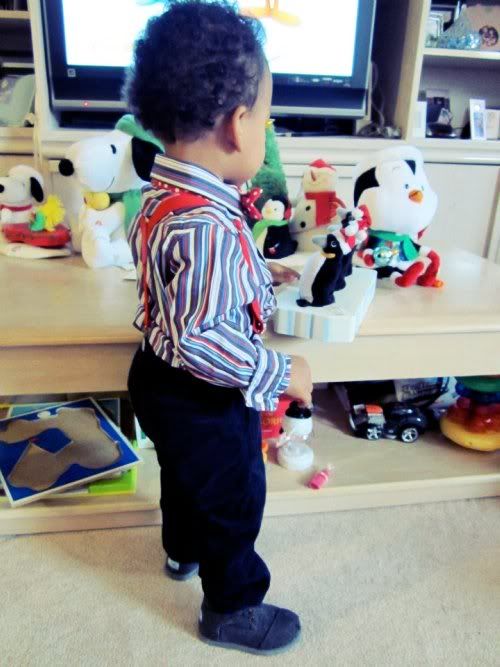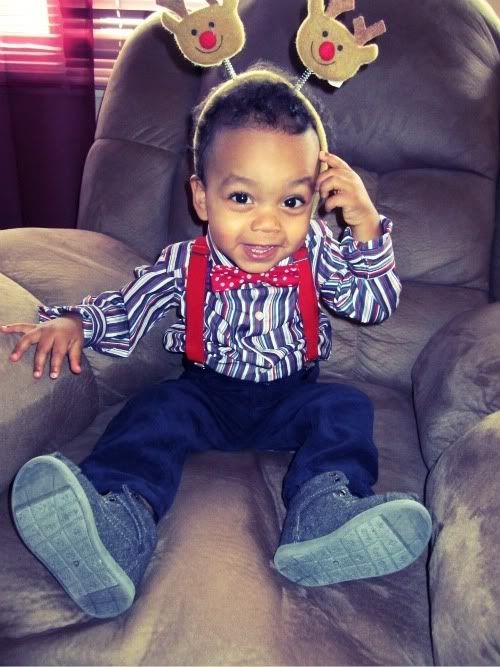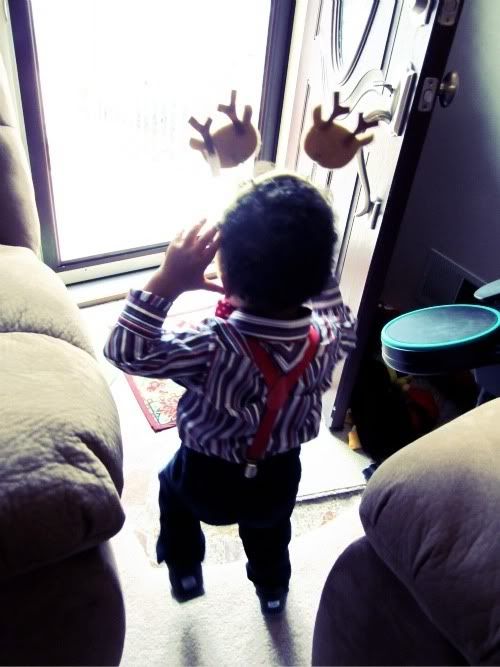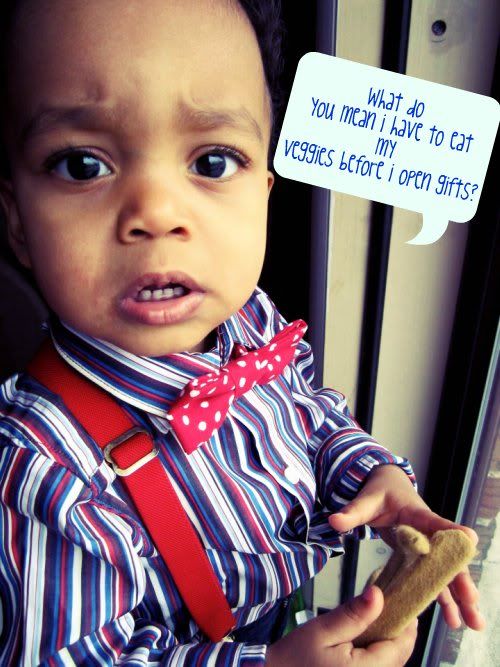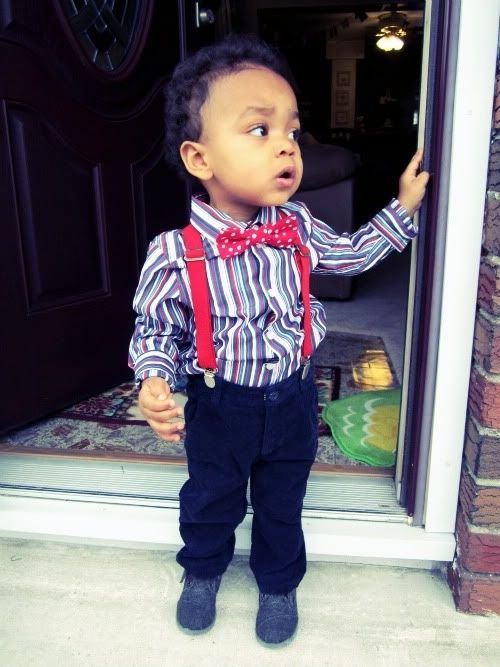 Now it's on to New Year's, I can't believe 2012 is 3 days away. Looking back at last New Year's eve Jackson was just learning to sit up…now he runs to me, hugs my leg and calls me mama. Even though I have my bad days I couldn't feel more blessed. I truly am thankful.
=)
What Jackson Wore—>
Shirt-Paul Smith
Pants-H&M
Bow Tie-Made by Me
Suspenders-Thrift store find
Boots-Toms
xoxo
jewels